Male Hormone Optimization
Testosterone Replacement Therapy
Lifeforce is testosterone optimization done the right way. Testosterone is the foundation of all male performance. Testosterone levels start to decline at 35, and up to 40% of men over 45 have sub-optimal levels, affecting energy, strength, focus, sexual performance, body fat, and more.
Testosterone Levels By Age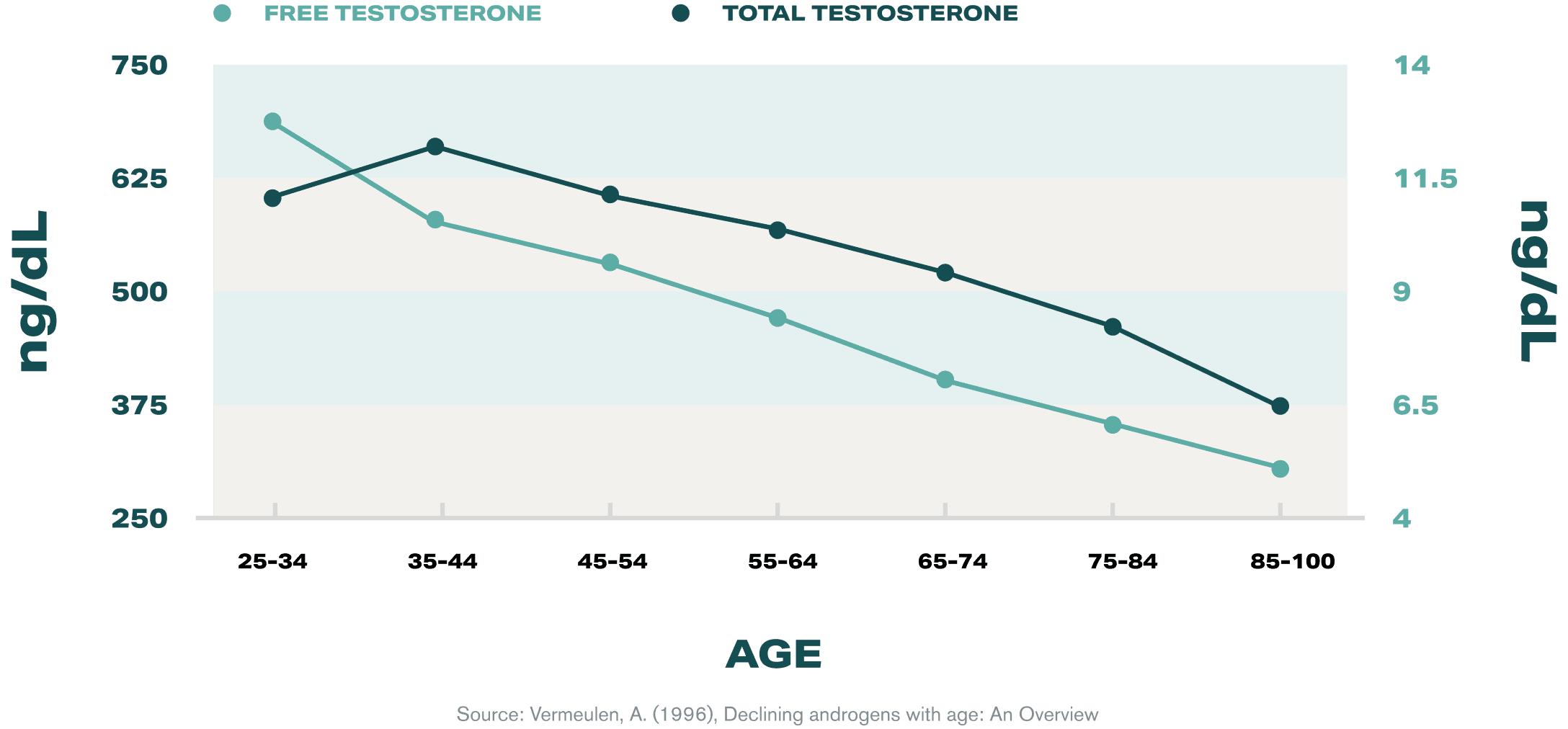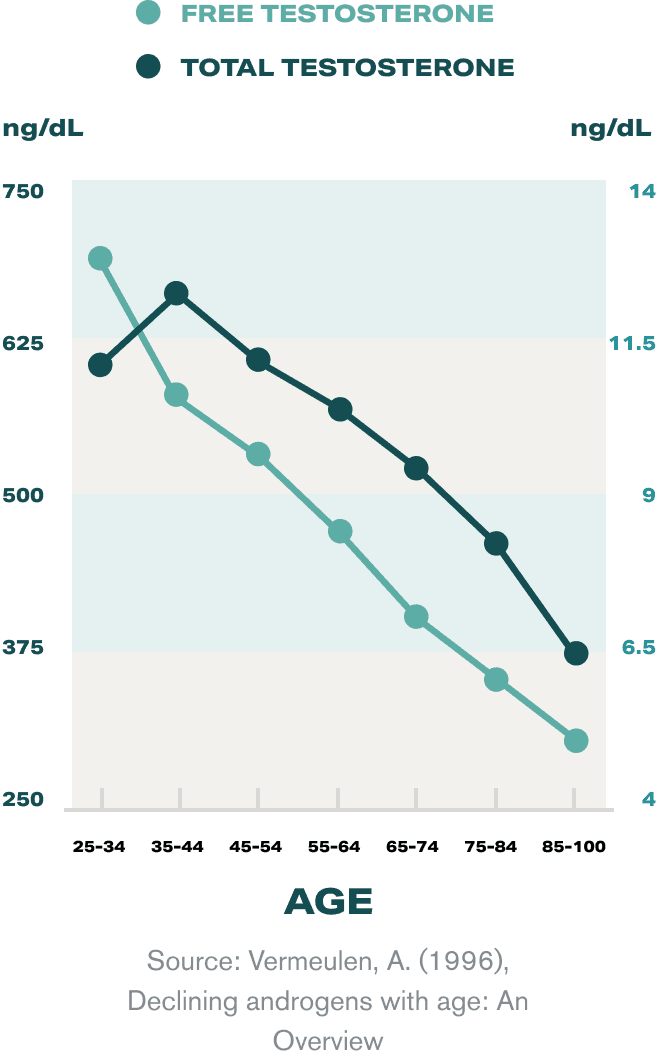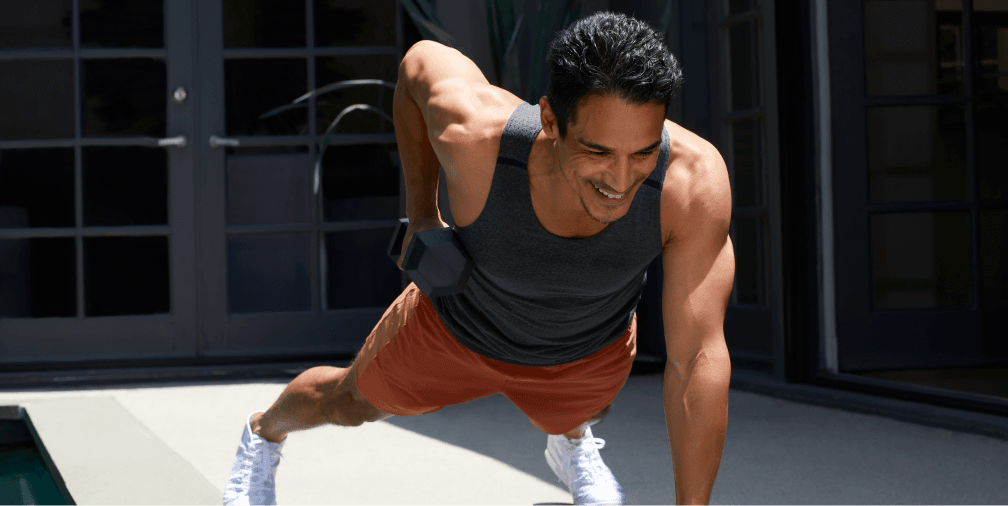 55% of tested men have low testosterone
An epidemiological study found that out of a group of men who visited their primary care doctor with a variety of symptoms, up to 55% of them tested positive for low testosterone.
What Testosterone Impacts
Stamina

Sleep Quality

Energy

Strength

Sex Drive

Mood

Fat Metabolism

Focus

Bone Mass

Confidence

Body Composition
Testosterone Optimization Done Right
Testosterone Replacement Therapy
How It Works
STEP 1
Measure your baseline
Get your Lifeforce Diagnostic, an at-home (or walk-in) blood test, measuring 40+ key biomarkers, including free testosterone, total testosterone, and other key drivers of performance.
STEP 2
Book your telehealth consult
Review your results with a Lifeforce clinician and get personalized recommendations based on your biology and goals.
STEP 3
Start your membership
Kick off your membership and get access to approved hormone optimization, peptides, and pharmaceuticals (if recommended by your physician).
STEP 4
Track your progress
Re-test your biomarkers every three months to understand what's working and what needs adjustment to reach your peak state.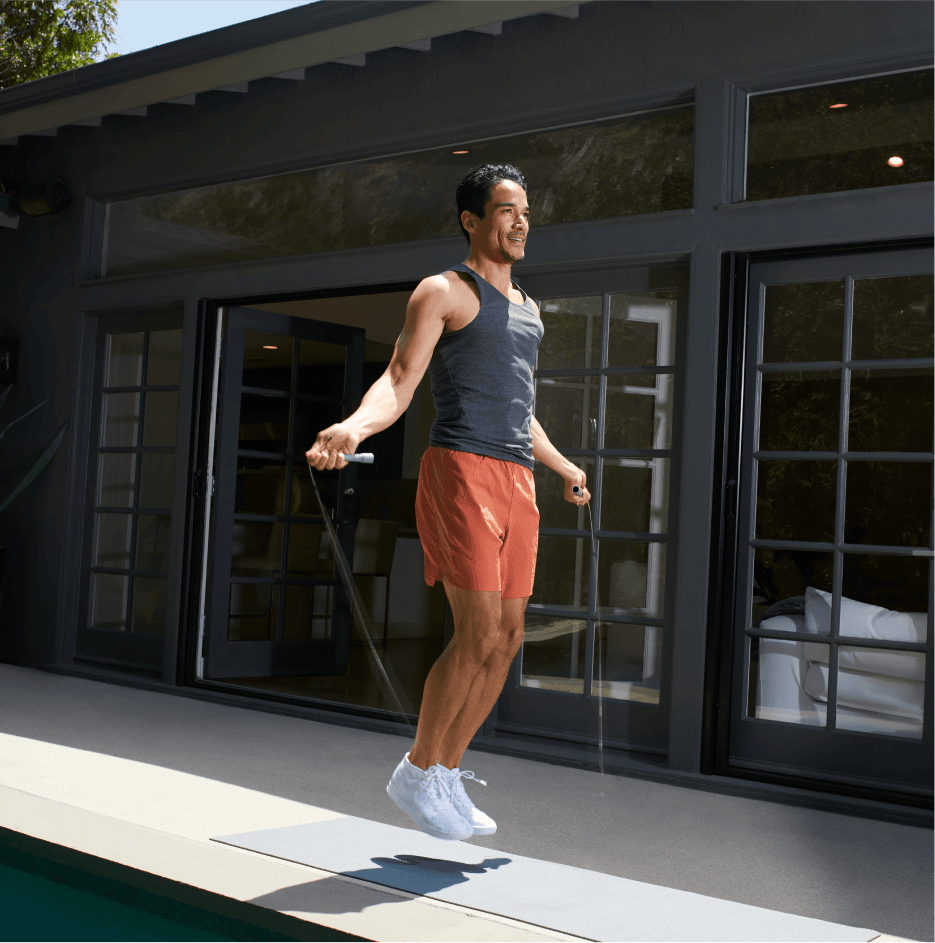 Why Lifeforce
Unlike other clinics that only provide testosterone optimization, our toolset of diagnostics, hormones, peptides, nutraceuticals, and lifestyle coaching give us the flexibility to meet you where you're at with what you need, and nothing more.
Our protocols have been developed in partnership with experts from the Cleveland Clinic, Harvard Medical School, Boston University, and MIT. We combine the most thorough diagnostics, the deepest clinical expertise, and the broadest range of treatments to get you into your optimal range and keep you there, safely.